The New York Foundling Kicks Off The New Year With A Major Expansion of its Developmental Disabilities Division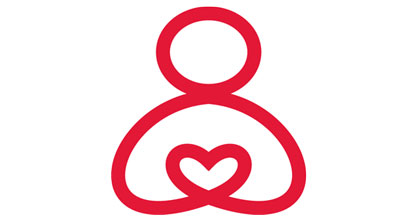 THE NEW YORK FOUNDLING KICKS OFF THE NEW YEAR WITH A MAJOR EXPANSION OF ITS DEVELOPMENTAL DISABILITIES DIVISION
 FOR IMMEDIATE RELEASE – New York, NY (February 18, 2020) – The New York Foundling today announced a major expansion of its Developmental Disabilities Division, more than doubling  its residential and day habilitation sites and locations, including a major growth in its overall programming and services for individuals and their families. This is a result of The Foundling taking on programs and services previously operated by the THRIVE Network and Catholic Guardian Services, and brings over fifty new supportive residences and three day-habilitation sites across Brooklyn, Queens and the Bronx.
For over forty years, The Foundling has provided critical services to children and adults with developmental disabilities, taking a person-centered approach to each person's goals, interests and well-being. Today, The Foundling not only provides full-time residential care to individuals across the city, but also has an extensive network of day and community programming, employment services, and coaches who work hand-in-hand with men and women to help ensure they have a say in the care they receive.
FAST FACTS:
53 = Total number of residences across New York City and surrounding counties
7 = Locations across New York City and surrounding counties where The Foundling operates day programming opportunities and activities
1,000 = The number of individuals involved with The Foundling's Developmental Disabilities Division (up from 500 in 2019).
1,400 = The number of employees who work across The Foundling's programming, residences, and service areas for individuals with developmental disabilities
The care of residents and program participants will remain uninterrupted, and participants will continue to be supported by the staff and team members that they previously worked with.
About The New York Foundling
At The New York Foundling, we trust in the potential of people, and we deliberately invest in proven practices. From bold beginnings in 1869, our New York based nonprofit has supported a quarter million of our neighbors on their own paths to stability, strength, and independence. The New York Foundling's internationally recognized set of social services are both proven and practical. We help children and families navigate through and beyond foster care. We help families struggling with conflict and poverty to grow stronger. We help individuals with developmental disabilities live their best lives.  And we help children and families access quality health and mental health services core to building lifelong resilience and wellbeing.
https://www.nyfoundling.org/wp-content/uploads/2019/09/NYF_Huggie-Copy-2-1.jpg
220
400
Elefant Design
https://www.nyfoundling.org/wp-content/uploads/2019/07/nyf-logo-wp.png
Elefant Design
2020-02-27 16:10:26
2020-03-02 09:33:32
The New York Foundling Kicks Off The New Year With A Major Expansion of its Developmental Disabilities Division