The New York Foundling Announces Two New Additions to Board of Trustees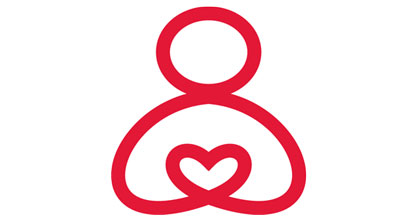 New York, NY (July 16, 2020) – The New York Foundling announces the appointment of two new members to their Board of Trustees. Joining the board are Angelique Sina (Friends of Puerto Rico and Sinabel Group) and Paul Neale (DOAR, Inc).
"We are thrilled to welcome Angelique and Paul to The New York Foundling's Board of Trustees. Both bring a unique perspective and expertise to our work, and, will continue to help us to grow as an organization. We are looking forward to working alongside them, and to furthering our mission to serve our community," said Bill Baccaglini, President and CEO of The New York Foundling.
Angelique Sina is a social entrepreneur and President of Friends of Puerto Rico and Sinabel Group. After her career at the World Bank, she launched a multi-million-dollar philanthropic fund to support youth in the aftermath of Hurricane Maria. As part of her efforts, she launched Café Ama, a social impact coffee company that creates a pathway out of poverty for youth in Puerto Rico by teaching them entrepreneurship and farming skills. She is a graduate of the University of Puerto Rico, Johns Hopkins, and Stanford University Business School. "The Foundling is an important bridge for youth and families reaching from New York to Puerto Rico," said Sina. "I feel fortunate to play a small role in their important mission."
Paul Neale is the Chairman, CEO and majority shareholder of DOAR, Inc., the leading global consulting firm advising lawyers at top tier law firms and major corporations involved in high-stakes, complex legal disputes. He has over 30 years of experience in litigation consulting and holds a B.A. in Criminal Justice from Temple University.
"The New York Foundling serves the communities and individuals who most deserve and need the amazing support that the organization provides," said Paul Neale. "The Foundling's mission and the passion and commitment with which it carries it out are truly inspiring.  I'm proud to be a part of such an impactful organization." Neale also previously served on the board and remains a strong supporter of Hands In 4 Youth (www.hi4y.org), an organization that provides social and educational programs for low-income youth.
About The New York Foundling
At The New York Foundling, we trust in the potential of people, and we deliberately invest in proven practices. From bold beginnings in 1869, our New York based nonprofit has supported hundreds of thousands of our neighbors on their own paths to stability, strength, and independence. The New York Foundling's internationally recognized set of social services are both proven and practical. We help children and families navigate through and beyond foster care. We help families struggling with conflict and poverty to grow stronger. We help people with developmental disabilities live their best lives. And we help children and families access quality health and mental health services core to building lifelong resilience and wellbeing. For more information about The New York Foundling, please visit www.nyfoundling.org.
https://www.nyfoundling.org/wp-content/uploads/2019/09/NYF_Huggie-Copy-2-1.jpg
220
400
Elefant Design
https://www.nyfoundling.org/wp-content/uploads/2019/07/nyf-logo-wp.png
Elefant Design
2020-07-16 11:08:30
2020-07-16 13:39:58
The New York Foundling Announces Two New Additions to Board of Trustees