The New York Foundling Announces the Establishment of its New York Center for Trauma-Informed Child Welfare Practice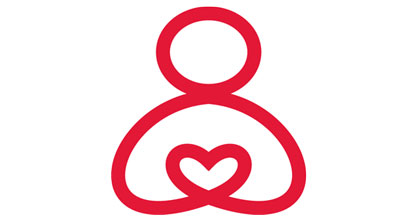 New York, NY (July 20, 2021) – The New York Foundling will be establishing a new Center for Trauma-Informed Child Welfare Practice, with funding from the Substance Abuse and Mental Health Services Administration (SAMHSA). SAMHSA is a national agency within the U.S. Department of Health and Human Services that provides awards to nonprofit organizations nationwide through a highly competitive application process.
The Center opens in the fall with the goal to improve mental health outcomes for children who have experienced emotional and physical trauma. The Center will offer Trauma Systems Therapy (TST), a research-backed, proven therapy for children and families who have experienced trauma; will offer trainings and consultation for partner agencies across New York City's child welfare system; and will test the effectiveness of TST and share those findings and best practices through the National Child Traumatic Stress Initiative network. Children and families already receiving services with The Foundling will be able to take advantage of the new center and all that it has to offer—and through ongoing trainings to mental health providers, more and more social service agencies will be equipped to provide the TST model to their constituents.
"By equipping mental health providers from peer organizations with these time tested and proven approaches to mental health treatment and social services, more and more children and families in our community will be able to move past the trauma they've previously experienced and look forward to a stronger and more stable future," said Bill Baccaglini, President and CEO of The Foundling.
"We are thrilled to launch The Center for Trauma-Informed Child Welfare Practice which will enable The Foundling to provide research-backed treatment, care, and support to children and their families across our community." said Dr. Ruth Gerson, Senior Vice President for Mental Health Services at The Foundling. "We have been using Trauma Systems Therapy for years in our foster care program, and we have seen the way it can be transformative for youth and families. We're eager to expand access to TST through our Center and to begin training other mental health practitioners to implement this model of treatment into their work."
The Substance Abuse and Mental Health Services Administration (SAMHSA) is an agency within the U.S. Department of Health and Human Services that leads public health efforts to advance the behavioral health and wellbeing of the nation. SAMHSA's mission is to reduce the impact of substance abuse and mental illness on America's communities, and the grants that they award support the highest-caliber programs designed to prevent and treat mental health challenges and substance abuse disorders.
About The New York Foundling
At The New York Foundling, we trust in the potential of people, and we deliberately invest in proven practices. From bold beginnings in 1869, our New York based nonprofit has supported a quarter million of our neighbors on their own paths to stability, strength, and independence. The New York Foundling's internationally recognized set of social services are both proven and practical. We help children and families navigate through and beyond foster care. We help families struggling with conflict and poverty to grow stronger. We help people with developmental disabilities live their best lives.  And we help children and families access quality health and mental health services core to building lifelong resilience and wellbeing. For more information about The New York Foundling, please visit www.nyfoundling.org.
https://www.nyfoundling.org/wp-content/uploads/2019/09/NYF_Huggie-Copy-2-1.jpg
220
400
Elefant Design
https://www.nyfoundling.org/wp-content/uploads/2019/07/nyf-logo-wp.png
Elefant Design
2021-07-20 09:53:01
2021-07-23 09:17:32
The New York Foundling Announces the Establishment of its New York Center for Trauma-Informed Child Welfare Practice