Press Release: The New York Foundling Announces Appointment of Melanie Hartzog as President & CEO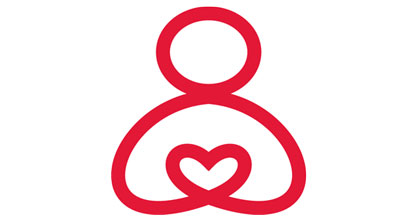 THE NEW YORK FOUNDLING ANNOUNCES APPOINTMENT OF MELANIE HARTZOG AS PRESIDENT & CEO
Hartzog will succeed Bill Baccaglini to lead one of the oldest and largest child welfare organizations in the country
NEW YORK CITY (September 21, 2021) — The New York Foundling Board of Trustees today announced that Melanie Hartzog has been named the organization's next President and CEO. Hartzog will succeed longtime leader, Bill Baccaglini, who is retiring. Hartzog, who currently serves as New York City's Deputy Mayor for Health and Human Services, will assume the role of President of The Foundling in January while Baccaglini will continue as CEO. After an appropriate period of transition, Baccaglini will step down and Hartzog will assume the title of President and CEO.
"For more than 150 years, The New York Foundling has provided strong, steady, and stable support for hundreds of thousands of our neighbors across New York City and beyond. Bill's leadership of The Foundling since 2003 has driven tremendous innovation, expansion and an unyielding commitment to advancing the greater good of the entire sector," said Robert E. King, Chairman of the Board of The New York Foundling. "The Board of Trustees is very excited to have Melanie join The Foundling — with her remarkable depth of knowledge and experience, we have no doubt that she is the perfect person to lead us to greater levels of success, positively impacting all those who we serve."
Hartzog has spent her career uplifting the city's most vulnerable. In her current role as Deputy Mayor, she is responsible for guiding the city's response to the ongoing COVID-19 pandemic and oversees the social services agencies that deliver care and assistance to New York's vulnerable populations, including seniors, the homeless, children, and victims of domestic violence.
"Advocating to improve the lives of children and families in underserved and underrepresented communities in New York City has been the focus of my work for many years. I've dedicated my entire career to ensuring that every person, no matter their circumstance or zip code, has the resources and tools to thrive. This is at the center of The Foundling's mission, and I am humbled to have the opportunity to add to the rich history and deep impact of this changemaking organization," said Melanie Hartzog. "I want to thank Bill for his tremendous leadership and Bob and the entire Board of Trustees for their confidence and faith in me."
The New York Foundling remains at the forefront of issues affecting at-risk New Yorkers and provides programs in child welfare, juvenile justice, education, and developmental disabilities, reaching 30,000 people in New York and Puerto Rico every year. Hartzog will take the reins of the organization from Baccaglini, who has been a prominent advocate for innovative initiatives that have had transformative impacts on the lives of countless children and families. "It has been a great pleasure to have been at The Foundling for nearly 20 years, and I know that in Melanie's incredibly capable hands The Foundling will continue to drive change and improve the lives of those we have the privilege to serve. Melanie comes to The Foundling with the stature, vision, and experience that will enable this great institution to continue to be responsive, innovative, and forward-thinking," said Bill Baccaglini, President and CEO of The New York Foundling. "I am honored and excited for Melanie to join our team and can't wait to see the great things that I'm sure our future holds."
Hartzog previously served as the Director of the Mayor's Office of Management and Budget, where she oversaw the largest municipal budget in the United States, responsible for funding all city programs and services for New Yorkers. Before joining the Office of Management and Budget, Hartzog served as Executive Director of the New York Chapter of the Children's Defense Fund, where she oversaw program and policy development, financial management, and fundraising. Previously, she served as Family Services Coordinator for the Deputy Mayor for Health and Human Services and Deputy Commissioner of the Administration for Children's Services.
"I know Deputy Mayor Melanie Hartzog will lead the New York Foundling to ever greater heights in serving the wellbeing of children in our city, because that is exactly what she has done for the families of New York City throughout her entire illustrious career in public service," said Mayor Bill de Blasio. "In our city's most challenging moments, Melanie stood up for the most vulnerable in our communities and delivered real, transformative change for working families. That is why I appointed her Deputy Mayor, and why every New Yorker should rest assured that following her tenure in City Hall this year, one of the nation's largest and oldest child welfare organizations will be led by one of our most dedicated champions for children and families."
About The New York Foundling
At The New York Foundling, we trust in the potential of people, and we deliberately invest in proven practices. From bold beginnings in 1869, our New York based nonprofit has supported a quarter million of our neighbors on their own paths to stability, strength, and independence. The New York Foundling's internationally recognized set of social services are both proven and practical. We help children and families navigate through and beyond foster care. We help families struggling with conflict and poverty to grow stronger. We help people with developmental disabilities live their best lives.  And we help children and families access quality health and mental health services core to building lifelong resilience and wellbeing. For more information about The New York Foundling, please visit www.nyfoundling.org.
https://www.nyfoundling.org/wp-content/uploads/2019/09/NYF_Huggie-Copy-2-1.jpg
220
400
Elefant Design
https://www.nyfoundling.org/wp-content/uploads/2019/07/nyf-logo-wp.png
Elefant Design
2021-09-21 09:50:22
2021-09-21 09:54:20
Press Release: The New York Foundling Announces Appointment of Melanie Hartzog as President & CEO