The New York Foundling Announces Two Additions to Leadership Team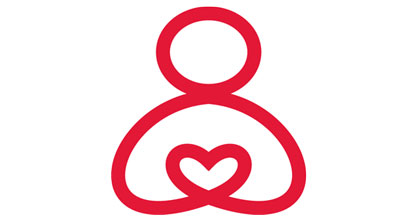 THE NEW YORK FOUNDLING ANNOUNCES TWO NEW ADDITIONS TO LEADERSHIP TEAM
New York, NY (December 15, 2020) – The New York Foundling is pleased to announce the appointment of two new members to its leadership team: Dr. Ruth Gerson will be the new Senior Vice President for Mental Health Services and Shannon Ghramm-Smith will serve as Senior Vice President of the Child Welfare and Behavioral Health Division.
Dr. Gerson joined The New York Foundling in February, 2020. As Senior Vice President for Mental Health Services, she will oversee the psychiatric and mental health services for children and teenagers in foster care and for youth and families receiving services in The Foundling's Home for Integrated Behavioral Health in East Harlem. Dr. Gerson also teaches at the NYU School of Medicine, where she is a Clinical Associate Professor in the Department of Child and Adolescent Psychiatry. She is nationally recognized as an expert in child psychiatric emergencies and in trauma-informed crisis services for youth, and is the co-editor of two books, Beyond PTSD: Helping and Healing Teens Exposed to Trauma, and Helping Kids in Crisis: Managing Psychiatric Emergencies in Children and Adolescents.
As Senior Vice President of our Child Welfare and Behavioral Health Division, Shannon will lead five major programmatic areas at The Foundling: Foster Care Services, Family Preventive Programs, Juvenile & Criminal Justice Programs, Education and School Based Programs, and Behavioral Health Programs. Shannon has strong roots in implementation science, evidence-based interventions, and streamlining programs to drive successful collaboration and strong client services. Prior to this role, Shannon served as Vice President of Behavioral Health Programs and Care Management at The Foundling, and lead all behavioral health programming as well as The New York Foundling's care management program, which serves hundreds of clients across New York City each year.
"We are thrilled to welcome Shannon Ghramm-Smith and Dr. Ruth Gerson to their respective new roles. Shannon has been with The Founding for close to 10 years and will join our leadership team with the insight that comes from being a therapist, supervisor, and having held other important positions across our organization for nearly a decade. Dr. Gerson, who joined our team more recently, will continue to contribute her knowledge and expertise gleaned from over 10 years of clinical experience in pediatric psychiatry. Both of these incredible leaders will continue to be valuable in ensuring The Foundling understands how we can best support our clients and our entire workforce during these challenging times," said Bill Baccaglini, President and CEO of The New York Foundling. 
The New York Foundling is built on a 150-year-old promise to New York's many communities, that all children, adults, and families can have the opportunity to reach their full potential. The Foundling is proud to continue the critical work of removing obstacles to wellbeing for people across New York through evidence-based approaches to health and mental health.
About The New York Foundling
At The New York Foundling, we trust in the potential of people, and we deliberately invest in proven practices. From bold beginnings in 1869, our New York based nonprofit has supported a quarter million of our neighbors on their own paths to stability, strength, and independence. The New York Foundling's internationally recognized set of social services are both proven and practical. We help children and families navigate through and beyond foster care. We help families struggling with conflict and poverty to grow stronger. We help individuals with developmental disabilities live their best lives.  And we help children and families access quality health and mental health services core to building lifelong resilience and wellbeing.
For more information about The New York Foundling, please visit www.nyfoundling.org.
https://www.nyfoundling.org/wp-content/uploads/2019/09/NYF_Huggie-Copy-2-1.jpg
220
400
Elefant Design
https://www.nyfoundling.org/wp-content/uploads/2019/07/nyf-logo-wp.png
Elefant Design
2020-12-15 11:00:49
2020-12-15 09:44:51
The New York Foundling Announces Two Additions to Leadership Team