Press Release: The New York Foundling Announces Six New Additions to Esteemed Board of Trustees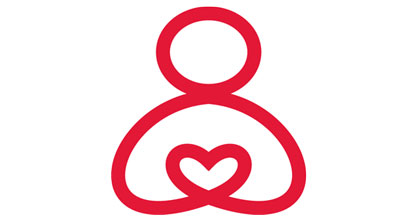 THE NEW YORK FOUNDLING ANNOUNCES SIX NEW ADDITIONS TO ESTEEMED BOARD OF TRUSTEES
New York, NY (September 22, 2022) – The New York Foundling announces the appointment of six new members to their Board of Trustees. Joining the board are Steve Banks (Paul, Weiss), Jon Cohen (BioReference Laboratories, Inc.), Stephanie Davis (SVB Securities), Tina King (BNY Mellon), Kathleen Padian (TenSquare), and Karen K. Morales Pérez (Herrero, Morales & Reyes Law Offices, PSC).
"We are thrilled to welcome these six incredible new members to The New York Foundling's Board of Trustees," said Melanie Hartzog, CEO and President of the New York Foundling. "This group brings a wide array of professional expertise and personal experience, and we feel very fortunate as an organization to have their support. We look forward to working hand in hand with Kathleen, Steve, Karen, Jon, Stephanie, Tina, and the entirety of our Board of Trustees to continue helping our neighbors in New York and Puerto Rico reach their full potential."
The new board members hail from major law firms, city government, healthcare, education, tech, finance, and more, and bring a combined several decades' of innovative thinking and compassionate leadership. 
"As the Chair of The New York Foundling's Board of Trustees, I have a deep appreciation for the importance of an effective board to the success of the organization," said Robert King. "It is my honor to welcome these accomplished folks into our organization, and I am thrilled to partner with them as we find new avenues to take The Foundling's mission forward and continue uplifting our communities."
About the New Board Members:
Steven Banks
Steven Banks is special counsel in Paul, Weiss, Rifkind, Wharton & Garrison LLP's Pro Bono practice, where he manages and oversees the firm's pro bono strategy and leverages firm partnerships with legal services organizations and clients to increase societal impact.
Previously, Steve served in city government – from 2014 through 2022, he served as commissioner of the New York City Department of Social Services (DSS), the largest social services agency in the United States, where he established and led reforms for many robust and high-impact DSS programs. During a portion of this time, beginning in 2016, Steve was also appointed to lead the Department of Homeless Services, as head of a joint management structure under the DSS. During his tenure, the DSS decreased evictions, reduced the number of families experiencing homelessness and residing in shelters, and dramatically enhanced and expanded assistance for low-income families and individuals.
Prior to this, Steve spent over three decades at New York City's Legal Aid Society, the country's oldest and largest not-for-profit legal aid organization. From 2004 to 2014, Steve was the attorney-in-chief at LAS, where he managed the legal practice and operations of the criminal, juvenile rights, and civil programs run by the organization.
Jon R. Cohen
Jon R. Cohen, M.D., is the Executive Chairman and CEO of BioReference Laboratories, one of the nation's largest commercial laboratories.  Dr. Cohen has more than 30 years of healthcare experience, he is a seasoned strategic leader with a track record of growing existing business and developing new ventures. Dr. Cohen was recently awarded Crain's New York Business 2020 Notable in Health Care.
Dr. Cohen is well recognized in the diagnostics industry having served for nearly a decade as one of the five executive officers for Quest Diagnostics. Previously, he served as Chief Policy Advisor for Governor David Paterson and for six years as Chief Medical Officer for Northwell Health. In 2010, he was named as one the nation's top 50 most powerful physician executives by Modern Healthcare.
His 2012 TEDMED, "Why Don't Patients Act Like Consumers?" was recently ranked the #1 TEDMED talk that every healthcare executive needs to watch. Dr. Cohen is a vascular surgeon, having completed his residency in surgery at New York Presbyterian Hospital/Weill Cornell Medical Center and vascular surgery fellowship at the Brigham and Women's Hospital at Harvard Medical School. He has published over 100 peer-reviewed professional articles.
Stephanie Davis
Stephanie Davis is a Senior Research Analyst at SVB Securities covering Healthcare Technology and Distribution. She has over a decade of experience covering the Healthcare IT and IT Services sectors and leads the firm's digital health research efforts. Her coverage universe includes the electronic health record names, and the payer-facing, provider-facing, and pharma-facing health tech and digital health companies.
Prior to joining SVB, Ms. Davis led coverage of the Healthcare IT sector at Citibank and J.P. Morgan. Earlier in her career, she worked as an Equity Research Analyst at J.P. Morgan on the #1 ranked Payments, Processors, and IT Services team.
In 2019, Davis was recognized as a Runner-Up for Health Care Technology and Distribution on Institutional Investor's All America Research Team and was included in Business Insider's "Rising Stars of Equity Research" in 2017. Ms. Davis earned a B.A. in Economics and Mathematics from Columbia University and is a CFA charterholder.
Tina King
Tina King is the Chief Financial Officer for Investment and Wealth Management at BNY Mellon.  Tina serves as a finance business partner for the $2tr Investment and Wealth Management business.  At BNY, Tina has been named on the Board of Newton Investment Management, CFO of the National Association Bank and on the Managing Director Selection Panel.
Prior to BNY Mellon, Tina spent 15 years at Goldman Sachs in strategy, finance and operations leadership roles across investment and wealth management.  She held positions as COO of Goldman Sachs Asset Management (GSAM) Americas Client Business, CAO of Global Third Party Distribution and COO of GSAM Global Insurance.
Karen K. Morales Pérez
Karen K. Morales Pérez is a graduate of the University of Puerto Rico, Bayamón Campus, where she completed, Magna Laude, a Bachelor's Degree in Biological Sciences. The analytical foundation of science led her to complete her Juris Doctor at the University of Puerto Rico in May 2009. Ms. Morales Pérez is a partner and president of the law firm Herrero, Morales & Reyes Law Offices, PSC in Puerto Rico, which is dedicated to civil and notarial practice, leading municipal and government agencies litigation, insurance, damages, labor, family and others in that branch. During her 12 years of experience as a lawyer she has appeared before different administrative agencies, as well as before the Courts of Puerto Rico. She also has extensive experience in appellate and review processes before the Court of Appeals and the Supreme Court of Puerto Rico. Ms. Morales Pérez is the mother of a girl, Kamila Nahir and a boy, Héctor Daniel, the latter being a participant in the Early Head Start Program in Vega Alta, Puerto Rico.
Kathleen Padian
Kathleen Padian is a partner at TenSquare, LLC, a national consulting firm specializing in support for Public School Districts, State Departments of Education and Charter Management Organizations. Kathleen specializes in the development of school facilities and developing policies related to charter school authorizing. Her experience in the public education sector spans from the classroom to the central office, as well as leadership roles at philanthropic organizations and nonprofit support entities. Prior to joining TenSquare she served as Deputy Superintendent for the Orleans Parish School Board where she created their first accountability framework for schools. In that role she also managed more than $400 million in school construction and renovation projects. 
Kathleen founded the New Orleans School Facility Project in partnership with several national philanthropies. She previously served as Vice President of Building Hope (DC), National Director of Development for New Leaders (NY), as Strategic Investments Director for Fight for Children (DC) and was responsible for the multi-site expansion of St. Coletta of Greater Washington, a regional organization serving children and adults with developmental disabilities. Her educational background includes degrees from the University of Connecticut and Quinnipiac University, as well as advanced study in special education and educational leadership at the Curry School of Education at the University of Virginia. She serves on the Board of the Irish Channel Neighborhood Association in her current hometown of New Orleans, LA where she lives with her teenage daughter. 
About The New York Foundling
At The New York Foundling, we trust in the potential of people, and we deliberately invest in proven practices. From bold beginnings in 1869, our New York based nonprofit has supported hundreds of thousands of our neighbors on their own paths to stability, strength, and independence. The New York Foundling's internationally recognized set of social services are both proven and practical. We help children and families navigate through and beyond foster care. We help families struggling with conflict and poverty to grow stronger. We help people with developmental disabilities live their best lives. And we help children and families access quality health and mental health services core to building lifelong resilience and wellbeing. For more information about The New York Foundling, please visit www.nyfoundling.org.
###
https://www.nyfoundling.org/wp-content/uploads/2019/09/NYF_Huggie-Copy-2-1.jpg
220
400
Elefant Design
https://www.nyfoundling.org/wp-content/uploads/2019/07/nyf-logo-wp.png
Elefant Design
2022-09-22 17:14:24
2022-11-29 17:17:41
Press Release: The New York Foundling Announces Six New Additions to Esteemed Board of Trustees